The Benefits of Mobile Health Strategies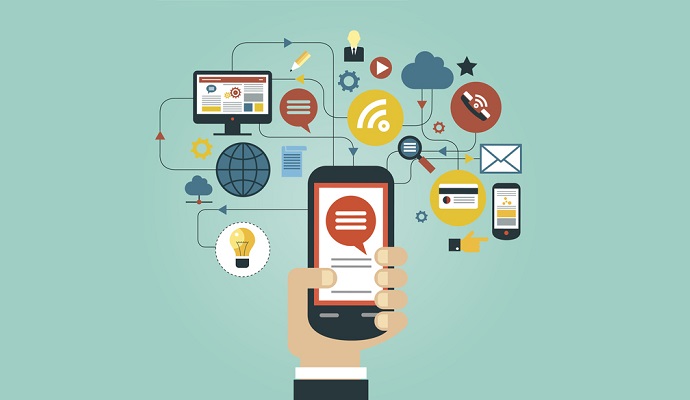 The adoption of mobile health systems are on the rise and could soon become the norm.
- There are few tools that have come around and had the potential to alter the way that an entire industry operates like mobile devices. While it is easy to how how smartphones and tablets are changing our personal lives, each individual business marketplace faces a number of unique challenges to be completely successful.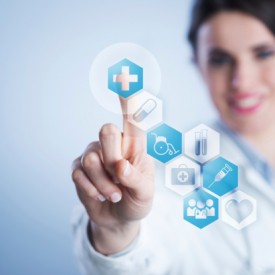 The healthcare industry, which is traditionally slower when it comes to embracing new technologies, has also been heavily impacted by mobile devices. Aside from the ever growing list of applications and peripherals that patients can use to track their and the way that tech companies like Apple have embrace this group, there is a whole world of possibilities when a smartphone or tablet is put in the hands of a doctor, nurse or administrator with the right backend support.
Last year Healthcare Information and Management Systems Society (HIMSS) released its third annual State of Mobile technologies in Healthcare Today Analytics Survey. It covers a wide array of mobile device topics.
According to the study, 83 percent of physicians have reported to using mobile technology to provide patient care. Physicians are most likely use these devices to view patient information (69 percent), view non patient health information (65 percent), educate and train others (49 percent) and to use clinical information (42 percent), collect data when at a patient's bedside (36 percent). Another main uses of this technology is to leverage mobile technology for pharmacy management, management of chronic care diseases, analysis of patient data and remote patient monitoring.
Hospitals and other healthcare organizations are also actively creating and implementing plans to manage these systems successfully. Fifty-nine percent of respondents said a mobile technology plan was already in place and an additional 29 percent are working to develop a plan.
READ MORE: mHealth Study Proves Remote Monitoring Beats In-Person Visits
The survey also asked about how many of these devices were provided by the facility itself. Sixty-nine percent of clinicians said they have had a smartphone provided by their organization. On top of that, 67 percent were supplied with pagers, 56 percent with cellular phones and 43 percent with tablets designed for healthcare.
The Benefits of mHealth
By using mobile devices in the healthcare setting, practices have the potential to enhance productivity, lower failure-to-respond rates, increase information access and communication. There are several specific ways that this technology has become popular over the last few years. These include:
Medication/treatment compliance - One of the hardest things for medical professionals to control is how patients handle their medication once they have headed home. There is no guarantee that a patient is going to follow the guidelines laid out by a physicians or tell false information when they have follow-up appointments. For patients that have chronic or critical conditions, keeping to a strict medication regimen can not only help patient's health, but also lower a hospital's costs by reducing readmissions.
This is done through reminder messages set to patients about when and how to take medication, notifications of when prescriptions should be refilled and daily messages that ask if certain medications have been taken, which acts as a reminder but also transmits that information back to physicians, who can use it to ensure medications are taken correctly.
READ MORE: Direct-to-Consumer Telehealth: One Hospital's Virtual Care Plan
This type of feedback and reminding can also be used for post treatment, as it is not uncommon for post surgery paperwork to be lengthy. However, with digital information and the ability to quickly message a doctor's office, it is much easier to get clarifications and follow instructions.
Improved information access - There are numerous ways that consumer technology is helping people stay healthy through sensors and tracking. However, the ability to access their medical records has not been included.
That has changed in recent years as the use of patient online portals and mobile applications has changed the ability to access patient records. This helps patients and hospitals better coordinate care and ensure that important information is shared with the individuals that need it.
Aggregated data/population health - By pulling patient and healthcare information together into a single location, providers with have access to the newest and greatest evidence-based medical practices. This helps ensure that the best possible health outcome is achieved.
This also helps physicians stay on top of the latest health trends in real time. Doctors, federal agencies and healthcare organizations are able to access baselines of trends and have the best idea of how to proceed next.
READ MORE: Alaska Lawmakers Link Telehealth Growth to Better Broadband
Many Agencies are Onboard
Mobile technology is not just being pushed by tech companies and vendors. A number of medical organizations have expressed support.
The American Association of Nurse Anesthetists (AANA), which represents more than 45,000 Certified Registered Nurse Anesthetists (CRNAs) and student nurse anesthetists nationwide. In a statement, the organization stressed the benefits of mobile devices, as long as they are used properly.
"As our Mobile Device Use position statement makes clear, the AANA supports the use of mobile technology as it pertains to direct patient care so long it does not hinder a provider's performance or vigilance," said Janice Izlar, CRNA, DNAP, president of the AANA. "The AANA recommends that CRNAs and all healthcare professionals properly assess whether it is necessary to use a mobile device when caring for a patient, and make a decision that will have a positive impact on the delivery of care rather than jeopardizing that process in any way."
Mario Gutierrez, the Executive Director of the Center for Connected Health Policy, is a strong advocate for the use of telemedicine strategies. He said in an interview with RevCycleIntelligence.com that policy makes are changing their views.
"The shift to telemedicine is inevitable," Gutierrez said. "This is not a fringe technology, it is very much in the mainstream."