The Challenges of Implementing mHealth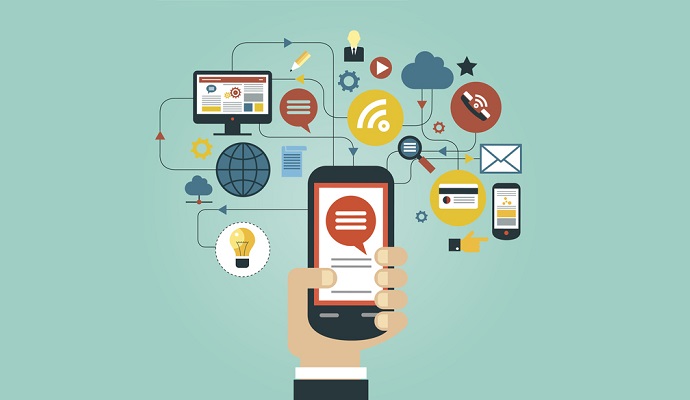 There are a number of challenges that providers need to overcome in order to successfully implement mHealth.
Many experts believe that mobile health systems will play a major role in the future of the healthcare landscape. Many hospitals are already using mobile devices in some form or another, whether it included nurses using tablets to take down patient information at the bedside or giving a patient a specific device like a scale to take home and use daily to monitor their health.
- However, implementing these types of systems take much more than just buying some tablets and handing them out to employees. There are a number of challenges to successfully adopting mHealth strategies.
Regulatory
While the benefits of using mobile devices may be easy to see, the fact remains that healthcare is one of the most highly regulated industries. There are a number of regulations that need to be met for mobile devices to become true tools for hospitals and practices to use.
An article from Lexology, examined the regulatory hurdles needed to embrace mobile devices. At the 2014 FOLEYTech Summit, a number of industry experts came together to discuss the regulatory challenges of mobile health.
The first thing that hospitals and providers need to know is the specific laws in the state or states that they do business. This can include payments, medical board requirements and prescription regulations. In some instances, mobile sensors or telehealth can not be used with a patient until there has been a one-on-one between doctor and patient.
READ MORE: VETS Act Takes Aim at mHealth, Telehealth Access for Veterans
Companies that develop products that use mobile technology, need to be aware of whether of what organizations will have oversight of the products they create. However, organizations like the FDA are struggling to keep up.
"The whole mobile app world has its own ecosystem where things live, die and sort of recycle again…and it's mostly consumer driven," said Bakul Patel, senior policy adviser for FDA's Center for Devices and Radiological Health. "The end-of-life cycles [are] so short compared to any other products we've ever seen."
Reimbursement
While hospitals and physicians may be willing to jump on the mobile health bandwagon, they need help from governing bodies to be successful. Much like the regulation issues, the reimbursement opportunities for mobile health are falling behind the demand.
Telehealth services, for example, are not necessarily reimbursed through Medicare without some specific criteria. This could be the patient and/or hospital is not located in a Health Professional Shortage Area (HPSA) or in a county that is outside of any Metropolitan Statistical Area (MSA).
READ MORE: Texas Legislators Vote to Enact New Telemedicine Regulations
In many instances, telehealth services are also only allowed following a face-to-face meeting between the physician and patient. Medicare will also only cover these services if they mimic what would happen during a physical doctor's visit.
"There is no single widely-accepted standard for private payers," the HRSA website reads. "Some insurance companies value the benefits of telehealth and will reimburse a wide variety of services. Others have yet to develop comprehensive reimbursement policies, and so payment for telehealth may require prior approval. Likewise, different states have various standards by which their Medicaid programs will reimburse for telehealth expenses."
Even if providers are completely onboard the telemedicine train, that does not mean the payer is. While the government is working on ways to reimburse telemedicine or mobile devices, not all private payers have systems like this in place, meaning there is no chance at reimbursement.
Security
Security in the healthcare landscape is a never ending challenge. The need to avoid HIPAA violations and keep patient information safe has only become more complicated as the use of digital technology has expanded. This is happening at such a rate that regulations and standards are falling behind.
READ MORE: Telemedicine Abortion Debate Surfaces in West Virginia Senate
According to industry reports, there are an estimated 500 million people using some form of mobile health application or telemedicine systems. A flaw in any of this software can open up the data stored on the device or in the app to hackers or malware. This, inturn, can open up an entire health network up to a data breach.
Then there are the security concerns of mobile devices themselves. It is much easier for a doctor to misplace or accidentally take home a smartphone, then it is a stack of files or a computer. These devices are also more likely to be targeted by thieves. If they happen to store patient information locally or can access a database or patient portal remotely, anyone with access suddenly has a trove of personal information at their disposal.
Organizations that choose to adopt a bring-your-own-device (BYOD) strategy, where doctors, nurses and other employees are able to use their personal smartphones and tablets for work related tasks, find themselves open to additional security concerns. Because these are personal devices, healthcare providers are at the mercy of what a doctor or nurse does on their spare time. If they were to download a virus on their own time, it can easily be transferred to the hospital's network the next time they connect to it.
"Healthcare organizations need a mobile security roadmap so security and mobile user-enablement are not at odds," Frank Negro, the Practice Leader, Global Healthcare COnsulting, Dell Services, told HealthITSecurities.com. "Mobile security policies include implementing encryption for institutional data on all devices and mandating that trusted devices only access the network via a virtual private network."
He added that mobility needs to drive a shift in thinking from a static model of perimeter protection and device encryption to a dynamic model of a complete security program protecting data at whether it is resting or in flight.
IT Support
Mobile devices and telemedicine require more than just the right devices. They also require the right backend support. These devices need a strong and consistent wireless signal to be effective. This means having a facility-wide network that can support multiple kinds of devices and can secure all the information that is shared over it.
Providers need to have the right IT personnel on staff. Whether this is through the use of an internal team or an outside consultant, it is critical that a network in a hospital never goes down. It is also important that the tech team can make moves on the fly to support devices and data flow in real time.