Top Trends Revolutionizing the Market for Wearable Devices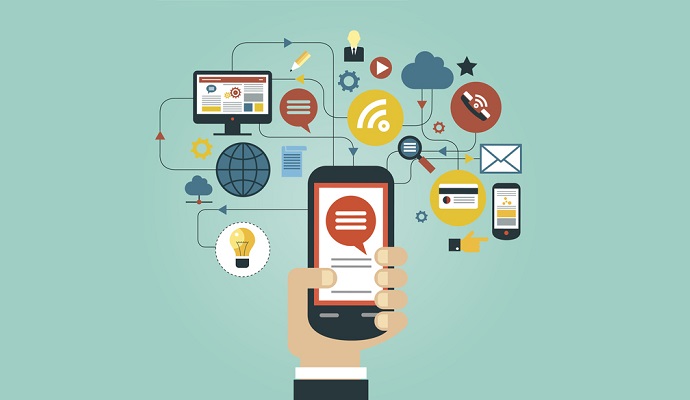 - Whether it's smart glasses, the smart watch, fitness trackers, or wrist bands, wearable devices are making an impact on the healthcare industry across the board. From checking heart rate and respiration to tracking physical activity and accessing patient records, wearable devices could lead to improving the management of a variety of different medical conditions and patient engagement with their health and wellness.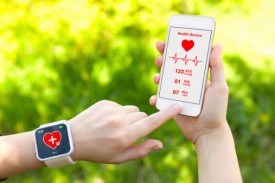 A market research report from Tractica details the most relevant trends that are affecting the development and growth of wearable devices. The report goes into how wearables are moving ahead of smart watches and fitness trackers toward the development of new tools for the market. Wearable operating systems are also advancing among different companies at the same rate as Google and Apple.
"The common thread across wearables is that the device is attached or worn on the body," Tractica reports. "Wearables can be sensor-infused devices, clothing that is reading vital biometric data off the body, or simply a body-mounted camera or a pair of smart glasses that allows for hands-free operation. More importantly, wearables in their various shapes and forms are reinventing the way humans interact with computers, in the process getting a better understanding of their bodies and their immediate environment."
The United States and North America as a whole is leading the way in the wearables market while China is right behind. Additionally, the report finds one trend within the sector moving toward using analytics to study the wide range of consumer health data gathered via wearable devices.
Many workplaces today have also instituted wellness programs and allow professionals to pay smaller premiums on their medical insurance if they visit a gym regularly and have healthy cholesterol levels. These offices are also pushing forward the use of wearable devices such as fitness trackers to help individuals live healthier lives.
"The wearables market is a collection of micro trends within each device segment, application area, and world region," research director Aditya Kaul stated in a Tractica press release. "It is important to examine each of these areas closely in order to gain a comprehensive view about how the market will take shape in the years ahead."
The Tractica report details several major wearable devices that are impacting the healthcare industry such as smart glasses, fitness trackers, body sensors, smart clothing, wearable cameras, and smart watches. When it comes to funding the wearables market, the report uncovered a key trend of crowdfunding and how it affects the development of these devices.
When it comes to virtual healthcare services including the virtual reality space, wearable devices are necessary to bring speedier medical care delivery. Wearable cameras along with smart glasses all bring benefits to physicians, such as when communicating with specialists located across the state or country.
"The wearable technology market is a combination of multiple device types, applications, and use cases. The breadth and diversity of the market makes it unique, and unlike any other consumer electronics category that has existed before," stated the Tractica press release. "The wearables market is diversifying at an extraordinary pace. New device categories are emerging, applications are proliferating in consumer and enterprise markets alike, and business models are evolving rapidly."
Whether patients use smart watches, fitness trackers, or body sensors, these tools will help consumers better manage their medical conditions and oversee their vital signs. As the healthcare industry moves forward in innovating new delivery systems, adopting exceptional technological platforms, and reforming medical care across the spectrum, wearable devices will likely continue making an impact on patients' health and wellness.