US Military Tests an mHealth Wearable for Remote, Battlefield Care
Developed at Purdue University, the mHealth headset uses augmented reality (AR) technology to give doctors and specialists a virtual view of what the mobile healthcare provider is seeing.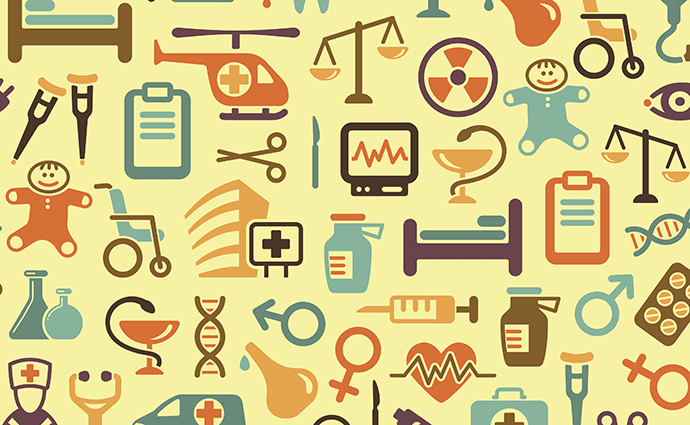 Source: ThinkStock
- A U.S. Navy base in Virginia will soon be testing an mHealth wearable designed to link remote healthcare providers in disaster zones or battlefields with more experienced specialists.
Developed by researchers at Purdue University, the System for Telementoring with Augmenting Reality (STAR) digital health headset uses augmented reality (AR) technology to give healthcare providers at a secure location a virtual view of what the remote care provider is seeing. The mobile health device would replace telestrator technology, which uses a separate video screen and freehand sketches.
"The most critical challenge is to provide surgical expertise into the battlefield when it is most required," Juan Wachs, an associate professor of Industrial Engineering at Purdue and the project's team leader, said in a press release issued by Purdue. "Even without having highly experienced medical leaders physically co-located in the field, with this technology we can help minimize the number of casualties while maximizing treatment at the point of injury."
"There is an unmet need for technology that connects health care mentees in rural areas with experienced mentors," added Edgar Rojas Muñoz, a doctoral student in industrial engineering who worked on the project. "The current use of a telestrator in these situations is inefficient because they require the mentee to focus on a separate screen, fail to show upcoming steps and give the mentor an incomplete picture of the ongoing procedure."
"Our technology allows trainees to remain focused on the surgical procedure and reduces the potential for errors during surgery," he added.
The project is one of several launched by the Department of Defense to bring telemedicine and mHealth tools, including specially designed tablets, smartphone apps, mobile health kits and connected health devices, to remote locations served by US military personnel.
Telehealth advocates say the platforms might someday be configured for use by first responders at accident scenes, disaster areas and in remote locations.