USC, Northwestern to Study Antibiotic Prescribing Via Telemedicine
Researchers at USC and Northwestern are launching a federally funded five-year study to examine how telemedicine can be used to help providers better manage how they prescribe antibiotics.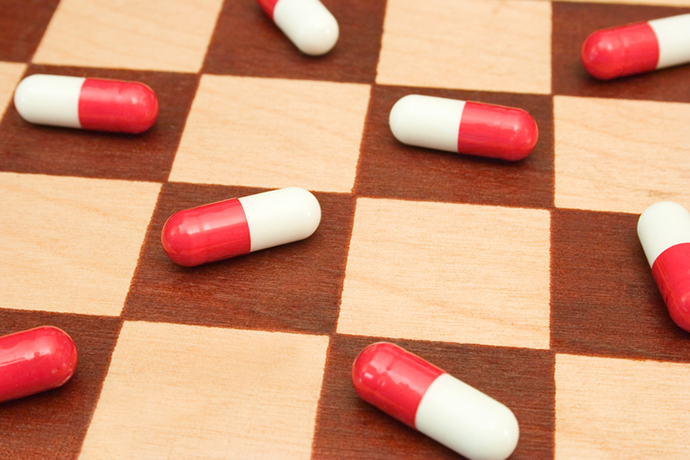 Source: ThinkStock
- Researchers at two universities are launching a five-year study to determine whether telemedicine can help healthcare providers improve their medication management habits.
Funded by a grant from the Health and Human Services Department's Agency for Healthcare Research and Quality (AHRQ), the University of Southern California's Schaeffer Center for Health Policy & Economics and Northwestern University are joining forces to assess how providers use virtual care platforms to prescribe antibiotics.
"Telemedicine is the future of care, and so it's vital that stewardship strategies are systematically studied in this rapidly growing setting," Daniella Meeker, an assistant professor of preventive medicine at the Keck School of Medicine of USC and the USC Schaeffer Center and the study's principal investigator, said in a press release. "Through this collaboration, we will be able to answer critical questions about the ways in which patients and physicians respond to nudges intended to improve care."
The two universities will be partnering with Teladoc to create what they call the "largest-ever randomized quality improvement trial in telehealth."
The project aims to address how connected care technologies can be used to improve care management and reduce unnecessary prescriptions. According to the Centers for Disease Control and Prevention, one in every three antibiotic prescriptions is unnecessary, contributing to an over-reliance on drugs and the development of drug-resistant "superbugs" the infect at least 2 million people a year.
The study, part of the federal government's National Action Plan for Combating Antibiotic-Resistant Bacteria (CARB), also aims to create national standards for prescribing antibiotics through virtual care platforms.
"Our researchers at USC and Northwestern have vast experience in antibiotic prescribing research," Jeffrey A. Linder, MD, MPH, FACP, a professor and Chief of the Division of General Internal Medicine and Geriatrics at Northwestern, said in the press release. "Antibiotics are an indispensable tool in the traditional clinic and in telehealth; by studying antibiotic prescribing and evaluating interventions in telehealth, we hope to help the entire medical community to improve medical quality in prescribing practices across all care environments to benefit patients and society."
The project is one of several aimed at improving medication management protocols and battling a surge of dangerous superbugs.
At the United Nations General Assembly in September, the CDC joined with the US Department of Health and Human Services to lunch the AMR Challenge, a year-long global effort to reduce antimicrobial resistance, which affects health outcomes and reduces life expectancy.
Participants in the challenge include the American Hospital Association, the Ascension health system, the Bill and Melinda Gates Foundation, Walmart, Aetna, HCA Healthcare, the Henry Ford Health System, Intermountain Healthcare, Rush University Medical Center, Trinity Health, AHRQ, Premier, Kaiser Permanente, the Joint Commission and the governments of Finland, India, Japan, Nigeria and Pakistan.
Telehealth is also playing its part in that challenge. Among the participants is Doctor On Demand, which has pledged to reduce antibiotic prescription rates for acute upper respiratory conditions through its virtual care platform by 20 percent over the next year.