VA Hospitals Use Telemedicine to Improve Antibiotic Stewardship
VA facilities with no infectious diseases experts are using telemedicine platforms to collaborate with specialists on antibiotic stewardship. The eConsult platform is helping to improve staff efficiency and could someday help reduce adverse clinical outcomes.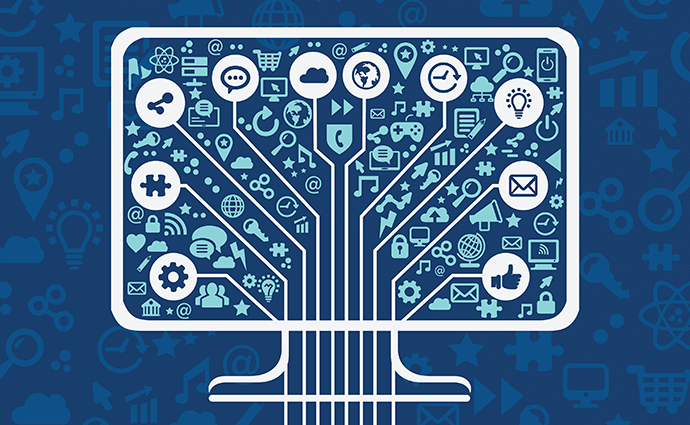 Source: ThinkStock
- A telemedicine platform linking two small VA hospitals with infectious disease experts has helped staff at those hospitals improve their antibiotic stewardship.
The pilot program, detailed this month in Infection Control and Hospital Epidemiology, is similar to the Project ECHO telehealth platform first developed at the University of New Mexico and now being used across the country. In this particular case, staff at two rural VA hospitals without infectious disease specialists learned how to improve antibiotic stewardship by meeting weekly with ID experts at larger health systems through a connected care platform.
The year-long study found that staff at the small hospitals enacted more than two-thirds of the recommendations from experts and became more confident in their ability to prescribe or reduce antibiotics when needed. The study did not track clinical outcomes.
"It can be difficult for more rural facilities to employ the staff needed for infection control initiatives to work," Robin Jump, MD, PhD, a physician-scientist with the Louis Stokes Cleveland VA Medical Center and senior author of the study, said in a press release. "Telehealth can be a low-cost and effective way to provide facilities with the expertise needed to implement these initiatives - eliminating some of the barriers that have typically thwarted these efforts."
"When antibiotic stewardship programs are left to those who are not trained to run them, they are more susceptible to issues and can ultimately be ineffective," added Lauren Stevens PhD, another author of the study. "As a result, our goal of reducing these multi-drug resistant organisms is more difficult to meet."
As part of the program, staff at the two hospitals joined with ID experts to create a videoconference antimicrobial stewardship team, or VAST. These VAST teams met for hour-long telemedicine sessions each week, during which they discussed best practices and reviewed difficult or troubling cases.
According to Jump, Stevens and their fellow researchers, VAST teams reviewed, on average, three cases per week and implemented more than two-thirds of the recommendations generated by experts during the meeting – the most common of which was to stop using antibiotics.
"In interviews with researchers, VAST participants reported that the sessions increased their awareness of antibiotic stewardship principles, helping them to adapt their practice patterns and engage in antibiotic stewardship efforts," the study reported. "They specifically mentioned feeling greater confidence in their ability to make more targeted antibiotic choices, to reduce the time patients were on antibiotics, and to utilize more effective methods whenever possible (i.e. intravenous to oral conversions)."
The study targets a pain point in many rural and remote health systems: a shortage of infectious diseases-trained physicians and pharmacists. In the Veterans Health Administration alone, a 2012 survey found that 40 percent of the 130 VA hospitals providing inpatient care did not have a full-time infectious diseases physician on staff.
This isn't the only program using telemedicine to improve infectious diseases management.
In a 2017 study published in Clinical Infectious Diseases, VA facilities in New England, using an eConsult platform introduced in 2012, more than doubled overall consultations between 2011 and 2014 without a decrease in in-person consults.
Judith Strymish, MD, an infectious disease specialist at the VA Boston Healthcare System and author of the study, said the "ease of access to a specialist and an answer to a clinical question in a more timely manner than face-to-face visit" convinced physicians to use the telemedicine platform. While an in-person consult often took more than two weeks to set up, she said, an eConsult could be arranged within the day.
"Increasingly, ID specialists are being asked to manage both individual patients and population health through the interface of the electronic health record (EHR)," Daniel P. McQuillen, of Center for Infectious Diseases and Prevention, Lahey Hospital & Medical Center and Tufts University School of Medicine, and Steven K. Schmitt, Department of Infectious Diseases and Medicine Institute at the Cleveland Clinic, said in an accompanying editorial. "The implementation of this tool offers the opportunity to enhance and improve informal ID consultation."
"As hospitals add additional synchronous and asynchronous connectivity technology and EHR communication functionality continues to evolve, physicians will have increasing opportunities to interact, participate in, and document patient care outside conventional bedside and office encounters," they concluded. "Such interactions and technologies will help define the hospitals and healthcare systems of the future, increasing access to expert ID care."