Virginia Commonwealth Tackles the Opioid Crisis With Telemedicine
An ECHO program launched by VCU and including the University of Virginia and Virginia Tech is using telemedicine to educate rural and remote providers on new substance abuse and addiction treatments.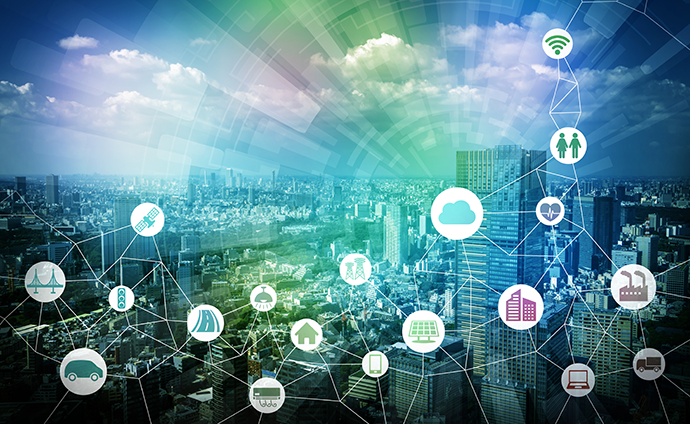 Source: ThinkStock
- Healthcare providers across Virginia are using an innovative telemedicine program to collaborate in the battle against opioid abuse.
Launched in May, the ECHO (Extension for Community Health Outcomes) program brings together practitioners on the front lines of the opioid epidemic – primary care doctors and nurses, social workers, health clinic personnel and others – to learn from addiction specialists and psychiatrists, share advice and discuss their biggest challenges in a telehealth setting.
"It's a fantastic way of delivering healthcare in a learning environment," says Dr. Vimal Mishra, Medical Director of the Office of Telemedicine/Telehealth at Virginia Commonwealth University's VCU Health system and the principal investigator for the ECHO program. "This is where the future of public health begins."
Developed over a year of planning from the Project ECHO model pioneered in 2003 by Sanjeev Arora, MD, at the University of New Mexico School of Medicine, and funded by grant money from the Virginia Department of Health, this particular ECHO program brings together three of the commonwealth's biggest academic health systems to act as the hub in a hub-and-spoke telemedicine model. VCU Health handles the hosting duties for three months, and is followed by the University of Virginia and then Virginia Tech.
As the current host, VCU Health holds a session on the connected health platform every two weeks, bringing its own cadre of substance abuse experts to the virtual table to discuss current trends in opioid abuse treatment – particularly Medication Assisted Treatment (MAT) therapy – and collaborate with providers in rural and remote parts of the state. Each session attracts 25 to 40 providers, who log in on a secure platform for the video session (they can also call in).
READ MORE: Is Project ECHO the Telemedicine Model That Healthcare Is Missing?
The idea is to provide resources to providers who don't have access to specialized training, and to help them learn about a healthcare crisis that they likely face every day.
"You won't get this (access) in a rural area or in a community hospital," says David Collins, VCU Health's Telemedicine Practice Administrator. With the ECHO program, he notes, "you're extending outreach … to where it's most needed."
Mishra, who travelled with Collins to New Mexico to study the Project ECHO concept, says these types of programs sometimes struggle to gain a foothold – especially in financing - because they're not seen as directly affecting healthcare. They're provider-to-provider telehealth, rather than provider-to-patient or patient-to-provider.
Prior to the ECHO program, Collins points out, large health systems and state health officials would have to either hold clinics on MAT therapy and other new substance abuse resources in small towns across Virginia, or they'd have to convince those rural providers to travel for training. Neither option is popular, he says, so many of those rural doctors, clinics and small hospitals aren't getting the guidance they need to effectively treat people with addiction issues.
When asked how ROI might be measured for an ECHO program, Mishra changes the formula.
READ MORE: FDA Approves mHealth Wearable for Opioid Withdrawal Treatment
"It's not a return on investment, but a return on public health," he says. "It's not hard money you're looking for. It's about how many people you're treating in the communities, by their own primary care providers, rather than transferring them to other facilities."
"You're creating experts in each community for that particular disease," he adds. "You're keeping healthcare local."
Creating an ECHO program isn't that difficult, though it does require a lot of planning.
ECHO programs have been set up across the country on a variety of issues, ranging from chronic, mental health and pediatric care to public health concerns (Collins says VCU is working on developing new programs to address sickle cell anemia and palliative care, among others). And with the nation's opioid addiction crisis at epidemic levels – some 115 people are dying each day across the country, according to the National Institute on Drug Abuse – a connected health program targeting substance abuse seemed both natural and necessary.
VCU then settled on a telemedicine platform (they're using Zoom video conferencing technology) that allows visitors to securely log in, either by Internet or phone, and share information.
READ MORE: CMS Pitches Telehealth to Medicaid Programs Targeting Opioid Abuse
Recruiting participants turned out to be more difficult.
"It does take a lot of marketing and business strategy to get to this particular audience," says Mishra. After identifying who would most benefit from this type of service, he and his colleagues had to get in touch with them and convince them that taking time out of their busy schedules every two weeks for an online conversation would help them.
"It does take some convincing," he says.
"But it's also very enriching," Mishra adds, noting he's attended every session so far. "I feel like I'm learning something not only from the expert who's sitting beside me, but also from the community. We're all learning together. This is value-based care."