Wearable Device, mHealth, Telehealth Markets Expected to Grow
Widespread adoption of wearable devices, mHealth, and telehealth has increased the growth rate of their respective markets.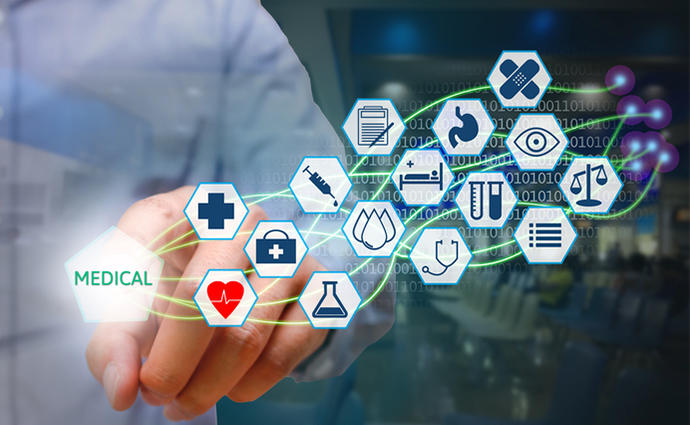 Source: Thinkstock
- The total valuation of the wearable device, mHealth, and telehealth markets is expected to grow due to accelerated adoption of these tools by providers, hospitals, and patients, according to several market reports.
mHealth solutions that improve the delivery care also help with the associated costs of healthcare by saving millions of dollars for healthcare organizations. Using wearable devices to monitor patients without the need for a hospital bed can help save costs on admissions, while mHealth apps are useful in preventing health risk for patients to lead to costly care and telehealth can help providers determine if more expensive treatments and services are needed before an in-person visit.
Markets for these technologies and services are expected to hit the billions. Software and data applications will be the largest drivers of market growth compared to hardware that hosts mHealth-related technology.
mHealth technology markets skyrocket under healthcare savings and consumer use
Software such as apps, remote monitoring programs, and mobile audio/video communication that make mHealth care delivery actionable are highly sought after by those receiving treatment as well as giving it. The rapid adoption of mHealth-based care is expected to accelerate market growth at a compound annual growth rate (CAGR) of 35.65 percent to a total value of $62.83 billion, according to a market research report on global mHealth.
READ MORE: Telepsychiatry Opens a New Window into Behavioral Healthcare
The two most prominent factors for market growth are the cost-savings mHealth can bring to healthcare organizations and the adoption of smartphones and similar devices that allow consumers to self-manage their healthcare concerns.
"This market is mainly driven by the need to reduce healthcare expenditure, rising incidence of chronic diseases, increase of aging population, widespread use of mobile smartphones globally, prospect of personal healthcare management," the report says. "Technological advances like 3G and 4G, need for cost efficient healthcare delivery and increased awareness among people about personal healthcare management."
Analysts in the report estimate that this level of growth is expected to take place from 2016 to the year 2021 based on the use of remote monitoring, the ability to capture patient data from technology, and the ability to communicate with patients through mHealth.
Telehealth markets are expected to be valued at $9.51 billion by 2021
According to a MarketsandMarkets report, the total market for telehealth is expected to experience a CAGR of 27.5 percent from 2016 to 2021, with a final value of $9.51 billion.
READ MORE: Pediatric Care App Allows Remote Monitoring, Custom Metrics
The analysts found that the rising geriatric, rural, and chronic disease populations are going to accelerate the growth just global telehealth markets on their own. Hospitals have expanded their telehealth capabilities recently to make healthcare available to rural and the most at-risk patients. A continuation of this trend is expected to drive market values for telehealth-specific devices and software.
"The services segment is expected to command the largest share of the global telehealth market, by component in 2016," the report notes.
"This is attributed to factors such as increasing adoption of remote monitoring solutions by patients in remote rural areas, technological advancements in telecommunication, and introduction of ACA and similar legislations in the U.S. The software segment, on the other hand, is an integral part of telehealth solutions and works as an interface between the database and end users. Owing to this, the software segment is expected to witness the highest growth in the forecast period."
Wearable devices market a high growth, multi-billion dollar market by 2027
Hardware and devices that host mHealth software and applications have a high growth-rate, and could present a multi-billion-dollar healthcare market, estimates a global market report.
READ MORE: Connected Devices Double Symptom-Free Days for Asthma Patients
Research suggest that devices such as fitness trackers, embedded sensors, or similar wearable technologies will present a market opportunity of $4 billion by 2027 due to an expected CAGR of 27.78 percent from 2016.
Major drivers for the wearable device market growth are based off the fact that these devices are non-invasive for consumers, and are highly intuitive, and that healthcare consumers are starting to become more conscious of their fitness and health-related lifestyles.
These devices can also deliver patient-generated data that can inform healthcare decision making, and allows providers to implement them into healthcare tactics that enhance communication with patients from remote locations.
"This growth in the market can be due to various factors such as increasing focus on fitness among individuals and awareness about healthy lifestyle," the report reads. "Furthermore significant growth in the home healthcare is expected to push up the demand for this segment. MRFR analysis indicates that the miniaturization of diagnostic wearable devices is one of the major emerging trends contributing to the growth prospects of this market."