Wearable Devices, mHealth Apps Combine for Chronic Disease Care
A combination of wearable devices and mHealth apps may help patients engage with their chronic disease management needs.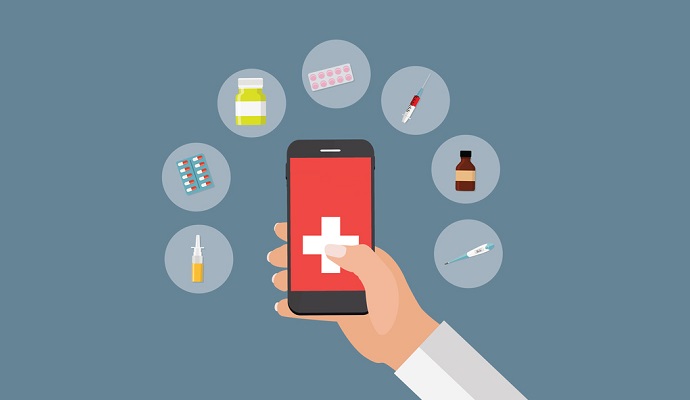 Source: Thinkstock
- A study published in the Journal of Medical Internet Research suggests the next step in chronic disease management could involve a combination of wearable devices and mHealth apps that focus on improving health conditions.
Patients with osteoarthritis (OA) in their knees that were given both an app and wearable device to monitor their activity saw a 55 percent decrease in pain based on a six-minute walking test (Group A). Comparatively, patients that only received a monitoring solution experienced a 33.8 percent decrease in pain (Group B).
The findings revealed that even though both groups of OA patients benefited from any mHealth tool, the patients that used a combination of the specialized app and monitoring experienced 22 percent less pain overall than the patients with just a monitoring device.
The study was designed to improve patient adherence to a critical self-care behavior for OA patients: walking. Mobility and walking are critical for OA patients, as the chronic pain from the disease is greatly mitigated the more patients move.
"Walking has been shown to have a beneficial effect on symptoms and decreases risk of functional limitations in patients with knee OA; however, 66 percent of patients with arthritis reported walking for fewer than 90 minutes per week," the team said.
The researchers provided two digital solutions that specialized in walking adherence for OA patients. All patients also received hylan G-F 20, a medication used to treat knee-based OA.
The mHealth app, called OA GO, was designed to send motivational messages that encouraged mobility and required patients to record pain and mood data. The wearable, called JawBone UP 24, is a pedometer-like monitor that recorded movement data and allowed patients to review their data.
Patients with both the app and the wearable monitor saw a 35.8 percent increase in mobility while the patients that were only offered the monitoring service experienced an 11.5 percent increase. Group A's number of steps per day on average was 1199 vs. the Group B average of 467.
Motivational aspects of the app encouraged patients to get out and move more, greatly reducing the associated pain of knee-based OA.
Adherence rates for mHealth apps and monitoring were extremely high, as evidenced by the large sample of patients continued to use the technology after the 90-day study period.
Almost all Group A patients (101/107) decided to continue using the OA GO app, and began a 90 to 180-day adherence period. Another 80 percent of these patients completed the 180 days. Of the patients in Group A who entered the 90 to 180-day adherence period, 35 percent were "compliant" with the app, which is defined as usage at least 80 percent of the time.
The JawBone wearable monitor was quite popular among patients as well. Ninety-one percent of all patients were compliant with the activity monitor. Ninety-six percent of Group A patients and 77 percent of Group B used JawBone at this rate.
Even though the conjunction of the wearable and the app improved patient symptoms and adherence in OA patients, the team concluded that more research is needed to address patient barriers of mHealth adoption.
"The practical aspects of incorporating a mobile health app into treatment paradigms to improve patient mobility should be further investigated," the researchers said.