Wearable Payment Devices Bring Benefits to Fitness Trackers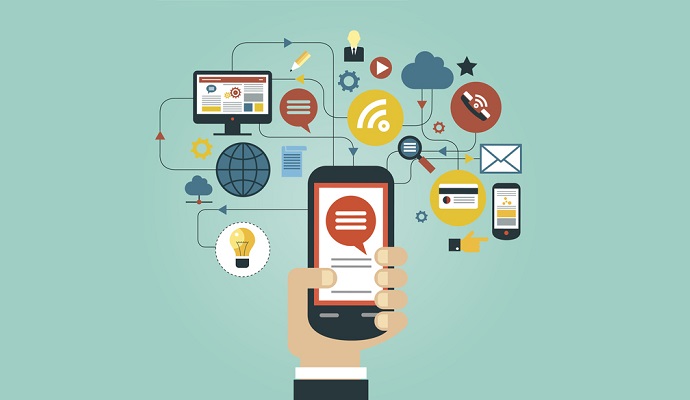 - Mobile health technologies and wearable devices are making an impact across the country among consumers, businesses, and medical establishments. One innovative aspect of mobile tools is the proliferation of wearable payment devices, which are tools that could affect the revenue streams of various organizations via fitness trackers, wristbands, and smart watches.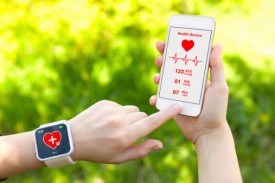 The market intelligence firm Tractica pursued a study in which the wearable payment devices segment was analyzed and predicted to grow significantly over the next five years. To learn more about the wearable payment devices market, mHealthIntelligence.com spoke with Aditya Kaul, Research Director from Tractica.
mHealthIntelligence.com: "What are some of the most interesting findings you discovered in the wearable payments study?"
Aditya Kaul: "There are three specific areas that are very interesting in the wearable payments market. The first is the smart watch, which is most heard about in the press. The second is the fitness tracker, but the most surprising area that is gaining traction is wearable payment wristbands."
"For example Disney has provided 11 million MagicBand devices for payments and ticketing at their resorts. Many smaller resorts and hotels have also started using wearable band solutions, similar to Disney. Its also been used at various festivals and live events as .it allows one to avoid cash and to be able to buy food and merchandise without needing a wallet. The wristband also provides ticketing solutions."
READ MORE: Broadband Offers a Telehealth Lifeline to Rural Hospitals
"While there has been talk about smart clothing and smart glasses being used for payment, the primary wearable that will be used for payments will be a wrist-based solution."
"The largest category, however, is the smart watch. Apple Pay is the primary solution in use today. The Pebble Watch also has apps that allow you to pay for coffee at a Starbucks for example using a barcode. Very soon, we expect to see Android and Samsung to launch their digital wallet solutions, which will have a smart watch component."
mHealthIntelligence.com: "What are the biggest trends you've seen in wearable devices like fitness trackers and smartwatches while compiling your report?"
Aditya Kaul: "The main trend around smart watches is question about usability. Most people are still trying to get their heads around the value of a smart watch. Some like Apple define it as a fashion accessory while others market it as a companion device to your smartphone."
"There are many features in smart watches but its still not a compelling device. I think the payment ability could become the killer feature in a smart watch."
READ MORE: How to Design and Develop a Mobile Health Application
"The benefits include the wearable component. It is possible to lose your wallet or mobile phone but the watch is secure on the hand. Paying with your wrist is much quicker than reaching out for your wallet or even your mobile. Fitness trackers are useful when one is going for a run, for example. Users of fitness trackers are primarily interested in accuracy, heart beats, and other health data,"
"However, it is useful to have a payment functionality feature in fitness trackers for users who prefer not to carry a wallet. We uncovered a bank in China that has integrated payment functionalities with fitness tracking capabilities, which prove to be useful features."
mHealthIntelligence.com: "In what ways will wearable payment devices affect the revenue streams of the healthcare industry? How will wearables affect clinician workflow?"
Aditya Kaul: "Wearable payment devices in healthcare are like any of the other verticals. It does not have any greater specific value to the healthcare industry and clinicians can use it for payment much like other consumers of smart watches, wristbands, or fitness trackers."
mHealthIntelligence.com: "What are some of the most interesting and beneficial features of the smartwatch? How is it changing the market and the healthcare industry as a whole?"
READ MORE: mHealth Games Offer a 'Fun' Way to Boost Patient Engagement
Aditya Kaul: "The Apple watch is getting the most press compared to all the other smart watches out there. However, there are interesting trends occurring in the rest of the market, which are worth keeping an eye on.
"Traditional watch manufacturers like the Swiss watchmakers as well as companies like Casio are integrating smart elements like weather tracking or fitness tracking activity levels into their watches. Also, smart watches now have a wider definition. It's not just about having a digital touchscreen, but also includes watches like Withings Activité that have a analog front end but have digital connectivity."
"Fitness and health tracking seems to be a key element of the smart watch. There are specialist smart watches like those from Garmin that are targeted at specific activities like swimming, marathon or triathlon training. Companies like Apple, Google, and Samsung are all pushing their mobile health platforms, which can be seen as health data aggregators gathering data from your smartphone, fitness tracker and smart watch and providing the user with useful insights. The healthcare industry is working with these companies, so that your physician is able to see some of the data the next time you make a doctor's visit."