When Its Only Doctor Retired, A Rural Town Turned to Telehealth
Residents of Plains, Georgia lost their local healthcare clinic when its only doctor retired earlier this year. Through a partnership with Mercer University, the town now has a clinic with telemedicine links to the Macon-based hospital.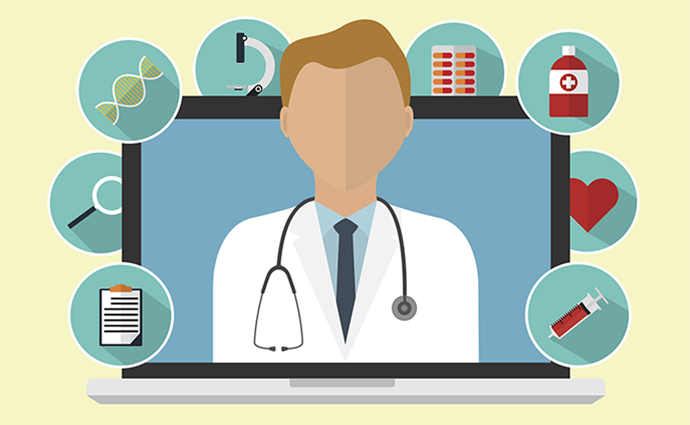 Source: ThinkStock
- A Georgia university with a history of expanding telehealth resources into rural parts of the state has opened a new telemedicine clinic in a town whose one and only physician recently retired.
The Mercer University School of Medicine recently opened a primary care clinic in Plains, following the closure last March of the Plains Medical Center. The new clinic – Mercer Medicine Plains – will be staffed through the faculty practice at the Macon-based school and feature on-site and connected care services, including telemental health and specialty consults. The telemedicine technology and support is being provided by the Waycross-based Global Partnership for Telehealth.
"We are passionate about rural health," Mercer University School of Medicine Dean Jean Sumner told the Albany Herald prior to a recent ribbon-cutting ceremony that included former President Jimmy Carter and former First Lady Rosalynn Carter.
Sumner is well known for her efforts to extend telehealth into rural parts of Georgia. Two years ago, she helped launched programs to place telemedicine equipment in a health clinic in Sparta and equip EMS providers in Twiggs County with telehealth kits.
"It's a way to bring some healthcare to people who don't often see it, but who do need it" Sumner, who had been a doctor for more than 25 years in some of the most rural communities in the state, told mHealthIntelligence.
"It's little bitty steps, but we're chipping away at the big block," she added. "In these areas, you need to figure out what you have, and then work with it."
Georgia isn't the only state in which rural healthcare programs are getting a boost from telehealth and telemedicine. Throughout the country, small hospital and clinics and public health agencies are joining forces with larger health systems to create connected health programs that reach out into remote and rural communities.
These programs improve access to healthcare for underserved populations, and also keep care local.
"Healing and health is connected to the support you have around you," says James Sheets, Vice President of Outreach Services Development at Salt Lake City-based Intermountain Healthcare, which uses telehealth and telemedicine to expand healthcare access beyond the health system's 22 hospitals to rural clinics and health centers in several states.
"Our goal is to keep care in the communities," he says.
In Plains, officials say the new clinic has been open only a month, but has booked appointments well into late fall. And it may be used as a blueprint for developing other rural clinics.
"Mercer's focus has always been to serve the underserved," Charles Duffey, Mercer Medicine's Chief Operating Officer, told the Albany Herald. "The clinic is the pilot for that program. It is an all-encompassing facility. We are building patient relationships rather than (focusing on) medical encounters.
"(We can) not just impact Plains," he said. "We can change healthcare across rural areas."